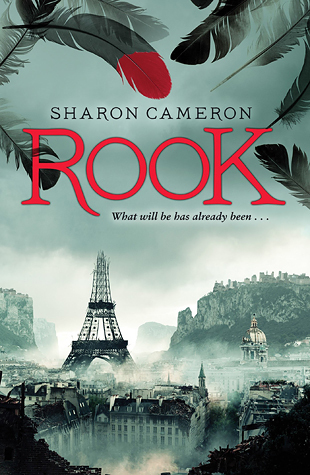 It broke my heart to DNF this book. I wanted to love it, I wanted to be one of the many readers that adored this story but it was not in the stars for me.
Rook is a beautifully written novel about Sophia Bellamy and her arranged marriage to Rene' Hasard, a wealthy man that could save Sophia's family from ruin. This marriage comes at a time when the country is in a revolution and those who are opposed to the revolution are put to death. Suddenly, there are people disappearing from prison cells without a trace… that is, except for the red-tipped rook feather that is left behind.

Sounds like a great story, right? There is a huge problem: this story is soooooooooooooo slooooooooow that it is almost painful to read. The action scenes are brilliant and full of suspense, but all of that is lost once the author starts talking about the marble over the fire place, or the glass used to decorate the sitting room. I felt the author put too much detail into pointless parts of the story. I kept hoping it was a one time thing but I quickly found myself skimming, then skipping, entire paragraphs that described nothing important. I could not get keep going so I had to put this book down and call it quits.