Books Left Unread
Welcome to my blog post where I talk about the books I have been meaning to read, but just have not yet. You know what I am talking about – the books that have remained unread for various reasons yet when you see them you think, "You know, I really need to read that." Instead you get distracted by another book, series, or something in your TBR pile. It happens to the best of us. I want to spotlight those books in the hope that I can persuade myself to move them up on my TBR list.
This post is dedicated to the one and only, Red Rising by Pierce Brown.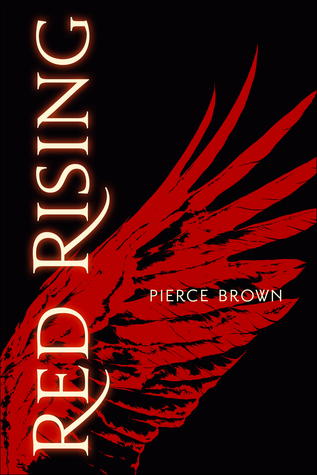 I know Pierce will not read this post so I can honestly say that I tried and failed to read this book. It lost me at 100-ish pages. I wanted so, so, so much to like/love/swoon over this this series as much as everyone else but it did not happen. I was lost in the political, historical, and technical parts, which was pretty much the entire story I read. They bored me and could not hold my attention. Everyone has told me to push on and keep going but I have not been able to pick this back up. I have not officially DNF this book, but I have paused my reading on it. What I need now is for you, the reader, to encourage me to try again and soldier on. Should I keep reading and give this a second chance?