Books Left Unread
Welcome to my blog post where I talk about the books I have been meaning to read, but just have not yet. You know what I am talking about – the books that have remained unread for various reasons yet when you see them you think, "You know, I really need to read that." Instead you get distracted by another book, series, or something in your TBR pile. It happens to the best of us. I want to spotlight those books in the hope that I can persuade myself to move them up on my TBR list.
This post is dedicated to Winger by Andrew Smith.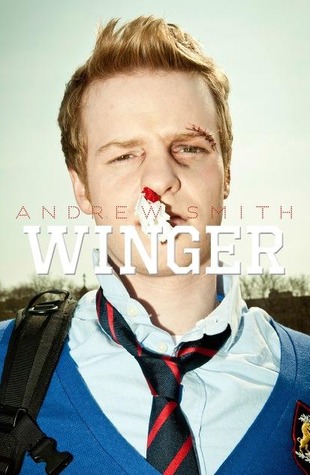 I have heard amazing things about this novel and kept an eye out for it each time I visited Half Price Books or BookOutlet. To my incredible surprise I found a practically brand-new  copy for $1 at HPB! I was so excited! I happily took it home and set it on my bookshelf where it has sat there ever since. I see that distinctive spine, gaze at the cover, petting it sometimes, then move on to another shelf. *sigh* One day I plan on reading this but I carry that worry that I won't understand or won't like the book. Convenience me that I need to add this to my next TBR and be part of the Andrew Smith fans.