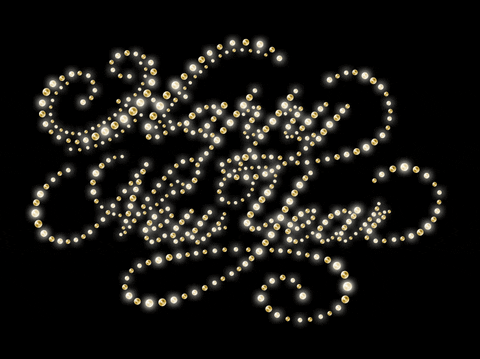 Welcome to 2016!! I hope your New Year's Eve was full of joy and celebration as you said goodbye to 2015 and welcomed a fresh start!
With this new year comes new resolutions. We all make them, though we do not stick to every single one of them. I made a resolution at the start of 2015 to run more and be more active. Medical issues and a lot of stress kept me from fulfilling this resolution so I figured I may go a little easier on myself this year. Maybe I will set the bar a little lower and say I will run at least once every six months. Yeah, that sounds doable.
How does your reading resolution for 2016 look? Did you make one? Did you sign up for the Goodreads reading challenge? What did you set as a goal for yourself? I am going to try to do something different this year. I am going to really, really try to focus on reading the books I currently have on my shelves. I have hopes and dreams of reading some books I have been actively avoiding for terrible reasons. To push myself, I have signed up for a Contemporary Reading challenge. I am going to try to read as many contemporaries as I can. I am also going to try to knock out some of the trilogies and series I have collected. These are my current shelves and I hope to make an actual dent.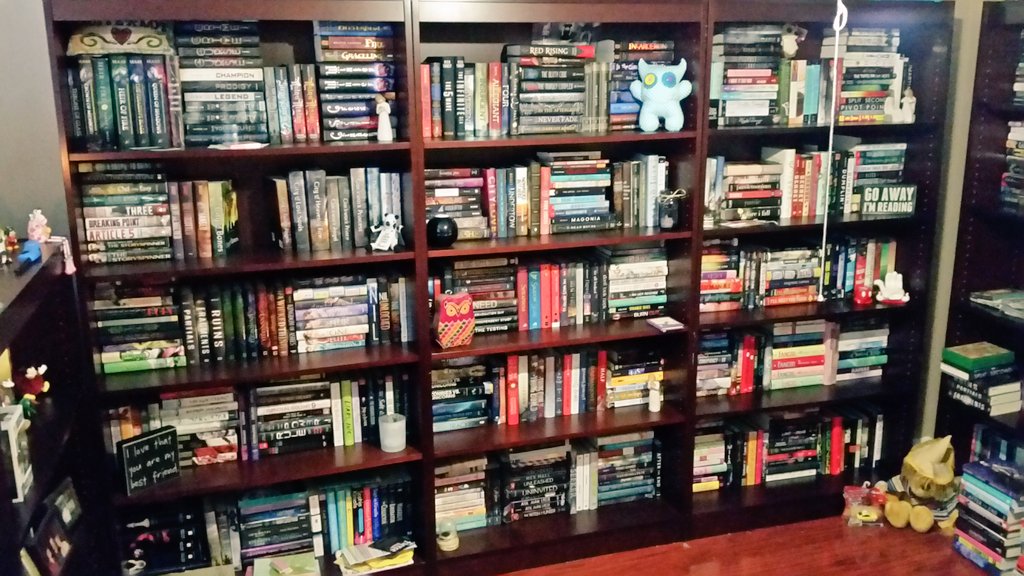 Let me know what you plan to read in 2016! How many? Any genres in particular? Did you sign up for any reading challenges? If so, which ones?