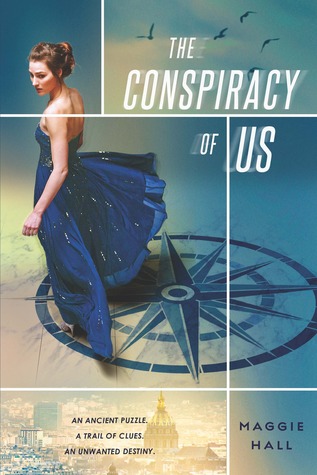 This story was so much more enjoyable than I thought it would be. It was such a happy treat as this story is YA version of The Da Vinci Code, and I loved that book!
Avery West is a sixteen year old who is used to moving a lot due to her Mom's job. The fact that she moves so often has her accustomed to never truly settling down and making friends. One day at school, Avery has an encounter with the mysterious boy, Jack, that changes her life forever. Jack knows more about Avery than he lets on and pulls Avery into a world that she never knew existed. Avery is told about a family that she has never known and a secret society that apparently has incredible power and very influential. While trying to accept all of this new information, Avery meets Stellan, a dangerous stranger that is involved with the 'secret families' of this secret society. Stellan, Avery, and Jack take off on a wild treasure hunt all over the world. Along the way, they uncover hidden secrets long forgotten and things that could change the course of the world.
This book had me on the edge of my seat the entire time. It was fast paced and very well written. I actually had fun reading this book. That may sound crazy but it is true, I enjoyed it that much. The one thing that bothered me was the hint of the 'love triangle'. I hate love triangles! If you ignore all of that, this is a very enjoyable read that will make you beg for the second book. If this book is on your TBR, I suggest you move it up on your list and enjoy.