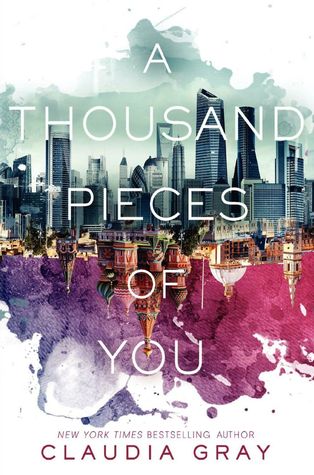 THIS BOOK. Why did I wait so long to read this book?!
I loved all aspects of this story. I never thought I would enjoy an inter-dimensional traveling, universe jumping story, but oh wow, was I ever wrong. I fell for the characters and plot from the start. This story follows Margeurite (Meg), the MC who travels through parallel dimensions with Theo in the hopes of finding her dad's murderer, Paul. These three embark on a while and complex journey, where dark secrets are uncovered and things change forever.
Meg and Theo travel to a futuristic London, then on to Russia. A good portion of the story is focused in Russia and it is beautifully told. The characters are so complex and intriguing that I could not put this book down. I simply had to know what would happen next.
If you have not read this book, make note that there is a romance side to this story. Meg discovers her feelings for Theo and struggles to make sense of them. I did not think the romance side overshadowed the sci-fi side of the story, but I may be alone in this thought.
Overall, I really liked this story and cannot say that enough. I loved the world building, the complexity of the characters, and the urge to find Meg's father's killer. I loved all of it and that makes me very anxious to pick up the next book in the series and see what happens next.