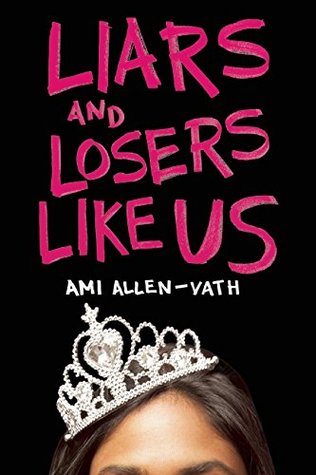 I was sent a copy of this ARC to read and give an honest review.
Where do I begin with this book… overall I enjoyed this story but I was expecting something different than what I read. There were some really nice feel good moments in the book, but there were also very serious heavy topics that overshadowed the fluffy parts. In the end, I sort of felt confused as to what story the author was trying to write.
This started out as a sweet contemporary read but halfway through it turned into a surrealistic story dealing with suicide and school bullying. The plot did not hook me so this book felt so much longer than it really was. I found myself reading small parts at a time because I was not connected to the characters or what was going on. The last  10% of the book did get better and I started to enjoy how everything (mostly) wrapped up.
I did enjoy the diversity within the book, and by diversity, I mean a range of diverse topics. This book talked about race, bullying, suicide, depression, and sexual orientation. The range of diversity and the ending were the parts of this book I enjoyed the most.
With all of that said, I did enjoy this story but I ultimately was disappointed by it. I really wanted more but that never happened. I felt like a lot of topics were forced into this short book. Even though it was short, it felt like it was a long story. I felt certain parts were drug out when there was no need for that to happen. Now please don't let my review stop you from reading this story. I feel I am that one black sheep in a herd of white sheep with this book. Maybe you will love it beyond measure and if you do, please come back and tell me. I do think that everyone should read this book because I hope I am the only one with this opinion.