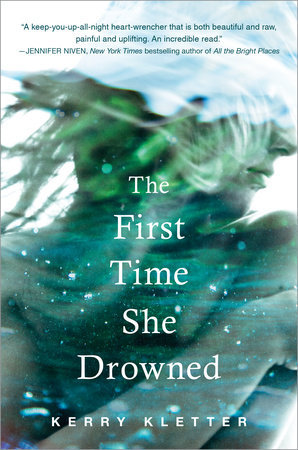 Originally published on Readingteen.net
I thought I was prepared for this book, but I was not. This was such a powerfully raw, beautiful, and gripping story that has stayed with me long after I finished reading.
Throughout the entire story, my heart ached for Cassie to find some sense of peace. Her story is one of pain, hardship, and betrayal. I found myself wishing Cassie was a real person and I could be friends with her to let her know that life is not always so cruel, that love is not always painful. Reading of her struggle to understand what she could have done wrong to land herself in a mental institution, put there by her own mother, was frustrating. However, the level of frustration was one that pushed me to find out the ultimate cause of all of this hurt. It leaves the reader wondering how a parent could possibly do that, how they could behave that way towards their own child. It is the sad reality that stories like this happen all of the time but thankfully, Kletter gave a voice to Cassie and brought her to life in the rich debut novel.
Kletter's writing style is that of beauty and poetry. Her words seemed to flow from page to page. I was hooked from page one and found myself constantly thinking about this book while I was not reading it. I wanted, no… needed, to know what happened to Cassie and her family. I am not sure my words will do this novel justice but I can only stress that people need to read this book. I believe it should be added to everyone's TBR and embraced for the spectacular debut that it is. I gave this book 4.5 out of 5 stars.