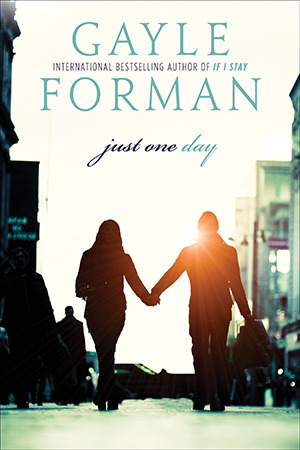 This. Book. I'm not sure I have the correct words to describe how much this book got to me. It got to me so much that I was honestly crying at the end… and it takes a lot for a book to make me do that.
This is the story of Allyson and how her life changed forever because of a three-week European trip. Allyson crosses paths with Willem by chance one day when he suddenly asks her to abandon her existing plans to travel with him to Paris. Allyson finds that she cannot resist the charming, incredibly good looking Willem and throws caution to the wind. It is the start of a beautiful love story written in the stars. But this story does not have an immediate happy ending when Allyson wakes from their one night together to find Willem gone, no note. Allyson starts to question everything about herself, starts to panic thinking he used her for one thing. She runs away from the loft they spent the night in and makes the trek from Paris to London to catch back up with her tour group. Unfortunately Allyson cannot stop thinking about Willem and how he left her. She spends the next year trying to track him down, even though they only spent 24 hours together. How will this end? Will Allyson be able to find Willem? Will he even want her to find him?
I really enjoyed Allyson as the MC. I felt I connected with her because she starts out as the shy, slightly introverted girl that typically does everything she is supposed to do… that is until she meets the cute boy. I really liked how she was so determined to find Willem, following up on every possible lead she could get her hands on. Throughout the entire story, she remained true to herself and her feelings – that was important. I loved reading her ups and downs, highs and lows, throughout this entire journey. Like every other reader, I kept wondering if Willem even thought of her after that night and what happened to him.
I don't think I can say enough good things about this story. As I mentioned, it had me crying at the end. It was absolutely beautiful and perfectly written. I cannot recommend this enough to everyone. Please, read this if you have not already and join me in a good crying session.