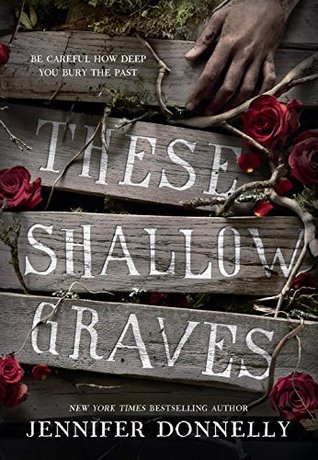 I will (yet again) be the black sheep with this book. Nothing happened in this book!
This is the story of Josephine Montfort, a girl born into privilege in a time when all a young  teenage lady should think about is finding a husband and having babies. That is not what Jo is focused on, she wants to help solver the mystery of her father's death. See, she was born to be a writer, an investigator. She wants to get her hands dirty discovering the truth behind tough stories and then writing them for the world to read. She has a voice that won't be silences and getting married will certainly silence her. She teams up with Eddie, a reporter that is on the case to help solve her father's death and the mystery surrounding why someone might want to harm him. Along the way, she finds that fancies Eddie and just might be developing feelings for him.
The premise for the book is what drew me in. Murder! Mystery! Thriller! Whodunit?! Alas, that is not what this book delivered. The author spent far too much time talking about how a proper young girl in the 1800s was supposed to act (getting married and having babies was TOP priority!) and not enough time talking about the mystery of who killed the MC's father. World building is one thing, but this book went so far beyond that with chapters and chapters of mourning dresses, teas, and how a teenage girl should be properly courted. That has nothing to do with the price of milk so why include so many long winded chapters about it? I found myself skimming chapters just to get past that nonsense.
I do not think it was not necessary to make the MC so blatantly naive and dumb. The author made the MC come across as if she barely stepped foot out of the house. She knew absolutely nothing of the world outside unless it involved the silver spoon she had been born with. I didn't like any of the characters and did not care what happened to them. The plot had horrible pacing issues and the story line was trying to do too much – was it a murder/mystery or purely historical fiction? Make up your mind because it was not good at either.
I had such high hopes for this book and was painfully let down. At one point the MC said she wanted nothing to do with being courted or getting married, but then she thought of Eddie and she couldn't stop swooning. I felt no connection between the two of them because they were both idiots. Flat, shallow idiots.
It should be no surprise that I did not like this book. The cover is completely misleading so do not let it sway you into starting this one. The audio itself is over 13 hours. HOW can a book about nothing be so long winded? Do yourself a favor, pass on this one.