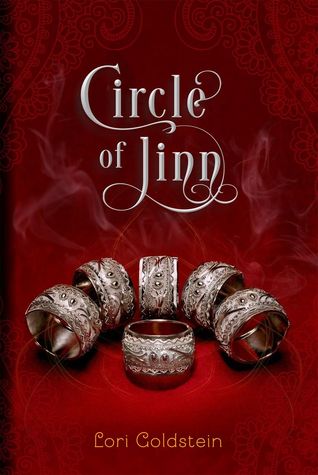 Originally published on Readingteen.net
Oh Lori, how much I adore you and your writing. The end of book one hooked me, then book two was full of answers to the questions I had lingering.
This story is the continuation of Azra's journey into becoming a true Jinn and granting the wish of someone close to her. As Azra moves along, the world that she has always known is turned on its head. Secrets are revealed and Azra will be forced to accept her true destiny, one that is much bigger than she realized.
This book kept me on my toes, that is for sure. There are great plot twists and very well done character development.Where in the first book Azra came across as a spoiled 16 year old entitled brat, she has matured into the Jinn she needs to be and faces her problems head on. It was really great to read her actually grow up the way she needed to. Now that is not to say that people don't have their secrets but they do and not all of them are pretty.
There is a lot of  focus put on Azra's relationships with those she cares: her Zar, Henry, Nate, her family. She finds out more about her family and her true destiny, which is a lot for anyone. Thankfully Azra was written as a character that processed all of the new information with maturity.
I did enjoy the actual plot of the story but there were times it felt as if there were too many sub-plots going on at once. It all felt like too much. That caused the story to lag in some spots, and rush through in other areas. It felt like a lot would happen at once and the reader was left thinking, "What just happened?"
Overall I enjoyed this book, but as I mentioned, certain parts felt rushed when they should have been slowed down and explained. It did have a great theme of accepting yourself and others. It does wrap up Azra's story with just enough unexplained to let the reader try to imagine what happens to everyone in the future. I gave this story 3 stars because of the issues with the plot. If the plot cannot stay at an even pace, I fear many readers will stop reading or force their way to the end and not be happy.