Top Ten Tuesday is a meme hosted by 
The Broke and the Bookish
. Every week they have a different theme for bloggers to post their top tens about, and this week I'm listing…
Ten Facts About Me
10. I do not like the taste of water (Yes, it does have a taste!)
9. My husband and I have three cats now. We recently adopted two kittens that we named Oreo and Mousse. Our eldest cat is named Bacon.
8. I am allergic to sugar and all nuts. 😦
7. I know how to work on cars and drive a sports car.
6. I bake on a regular basis.
5. I have 9 tattoos, including 2 Harry Potter tattoos.
4. I really don't like the smell of hand sanitizer, it makes my sick to my stomach (isn't that strange?)
3. I still feel like a newbie with my blog.
2. I like my sleep so much that I will happily sleep 11+ hours every weekend.
1. I will be 40 in October.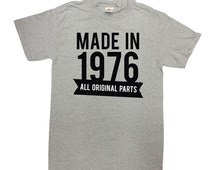 What are some facts about you? I'd love to learn more about everyone!