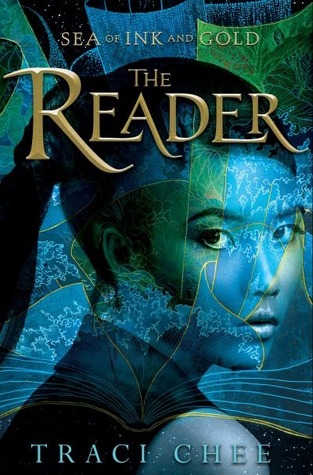 I'm not sure where to begin with this book. The premise makes the book sound amazing, but this is a story where there is just too much going on. There are too many characters, too many settings, and too many stories. It did not work for me.
From Goodreads:
"Sefia knows what it means to survive. After her father is brutally murdered, she flees into the wilderness with her aunt Nin, who teaches her to hunt, track, and steal. But when Nin is kidnapped, leaving Sefia completely alone, none of her survival skills can help her discover where Nin's been taken, or if she's even alive. The only clue to both her aunt's disappearance and her father's murder is the odd rectangular object her father left behind, an object she comes to realize is a book—a marvelous item unheard of in her otherwise illiterate society. With the help of this book, and the aid of a mysterious stranger with dark secrets of his own, Sefia sets out to rescue her aunt and find out what really happened the day her father was killed—and punish the people responsible."
I wasn't able to write the blurb about the book myself because I didn't see this story the same way. I didn't see it in a positive light. It is no secret that I was disappointed by this book, which was one of my most anticipated reads of 2016. This story was just confusing and left me with more questions than anything. I had was thrown by how quickly the POVs changed and how many POVs there were. Four POVs usually isn't a terrible number, but it did not work for this story. Each POV started to sound like the same character, the voices just did not sound different enough. If you are able to get through to the end of the book, things come together. Well, enough that it leaves the storyline open for book #2. It just was not enough to save the story in my eyes.
Sefia and the other characters were so basic and interchangable that I am not really able to remember specifics about them. They all felt like they were confusing while trying to be mysterious but instead had a ho-hum backstory and I just never connected with any of them. There wasn't anything for me to hold on to in order to keep my attention.
The pacing of this story did not work for me. There was so many flash back and flash fowards that I was getting whiplash. More than that, I simply had no idea what was going on. A new POV would start and apparently be talking about something that happened many, many years before the present day but the reader had no idea until the chapter was almost over. I kept checking the audio tracks to make sure I wasn't accidently playing my tracks on random.
I did not enjoy this story. There was too much crammed into this story and none of it worked for me. I believe I should have DNFd this story instead of pushing through until the end. After I got into the story I was not excited to continue reading it. I still gave this story 2 stars and that is because it was an interesting concept but the execution was just not done well.