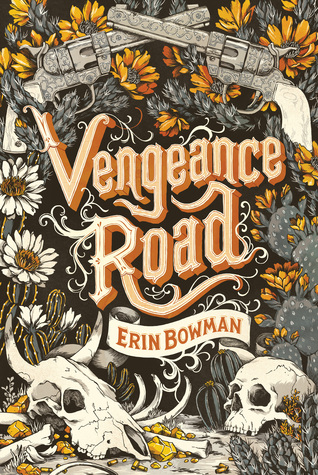 Hot on the heels of Walk on Earth a Stranger, I picked up this Western gem. I believe, without a doubt, that there needs to be more Western YA books. Someone make this happen! This was such a quick and fun read.
After her father is murdered, Kate Thompson, an eighteen year old girl, decides to disguise herself as a boy and set out to find the hidden gold mine that cost her dad his life. Kate knows how to handle herself but women are not looked upon as anything other than being able to maintain a house and birth children. That is not the life for Kate. She wants answers and justice for what happened to her father. She finds herself in a world she was not entirely prepared for. Untrustworthy strangers, surprising friends, and a lot of dirt. Kate pushes on no matter what. What she ends up finding could be the end of her as she discovers that she is not the only one who wants what is in that gold mine.
I enjoyed this book so much. From the start, it is a tough story that deals with heartbreak, loss, grief, revenge, and acceptance. Those are not easy topics, especially set in a time where civilization is still lacking. Our protagonist, Kate, finds that she has to dress and act like a boy to be taken seriously. Again, this is necessary for the time period. Kate goes around as Nate. She discovers the hard way that pretending to be a boy is not as easy as she thinks it is. Thankfully along the way, Kate is able to friend the sons of a family friend, Jesse and Will. Once she does this, her life becomes a little easier, but not much.
A romance starts to bloom between Kate and Jesse, but I tried not to pay a lot of attention to it. I felt it was taking away from the overall story of Kate trying to discover what really happened to her Dad. I felt it was a filler to cause unnecessary angst among some of the characters. Maybe this was just a way to help the story stretch out longer. Thankfully it wasn't instalove but it felt out of place in this story.
The overall plot of the story had me hooked. I found myself blown away by the twist at the end of the story. I did not see that coming! Well written, Bowman. This story was fast paced and kept me engaged, which I appreciated. I would imagine Western YA stories could be hit or miss with audiences but this one nailed it. I am thrilled I gave this a chance because Bowman hit it out of the park. If you haven't read this or even put it on your TBR, what are you waiting for? Do it now! You won't regret it.