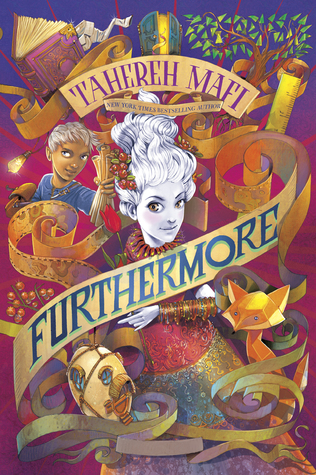 What a cluster of a story. I listened to the audio and I'm so unsure of what really this book was about. I think I have an idea, but the way it was put into words felt like overkill. It was far too whimsical and there was too much flourish for a MG book.
The land Alice was born into values color above all else. Alas, Alice was born without any pigment. She is absolutely void of any color herself. She fears she is a disgrace to her family and entire village. The only person that showed Alice the smallest ounce of kindness was her father and he went missing three years ago. With her friend Oliver in tow, Alice and her friend start the long journey to find her father and bring him home.
There it is in a nutshell. That sounds like a pretty interesting story, right? It took me a while to peel and scrub away the fluff to determine the heart of the story. The one thing that is done masterfully is the worldbuilding. I will not ever say that Tahereh Mafi cannot create new worlds. She is so very good at it. The way she described Ferenwood seemed to bring in all of the reader's senses. It is not easy to do but she was even able to incorporate taste and touch. Several kudos to her for that.
What I did find lacking was the straightfowardness of the story. It seemed like everything Alice and Oliver did, every adventure they went on, every obstacle they encountered had to be written on a very grand scale. Now, please don't misunderstand what I'm trying to say. I am all for authors using their gift of the written world to pull the reader deeper into their grasp, but it felt greatly overused in this story. This is supposed to be a MG (middle grade) book but it certainly did not read this way. Unless I was just daft at that age, which is a possibility. I'm much older than the average middle grader and I struggled with this story at times. The other thing that stuck out was it was deeply repetitive. Alice and Oliver find a new land. Alice screams and throws a fit. Oliver calms her down. They both work to solve the issue at hand and move on. Repeat. Over. And over. And over. Also be prepared for Tahereh to bring up a topic and make it sound like it is critical to the story, then never have it mentioned again. That will take place a lot over the course of the story.
It hurts me to stay this but, *sigh*, the overall story was not good. The ending was rushed. This is a 400 page book (EEK!) and it read like one as well. Here's the kicker: everything is revealed and solved in the last 10 pages of the book. When will authors realize that this makes the reader dislike the book? You had 400 pages to hit the climax and bring the story to a conclusion, yet you chose to do it in the last 10 pages? I could do nothing but shake my head and say, "Uh… ok". Actually the gif below was my facial expression when I finished.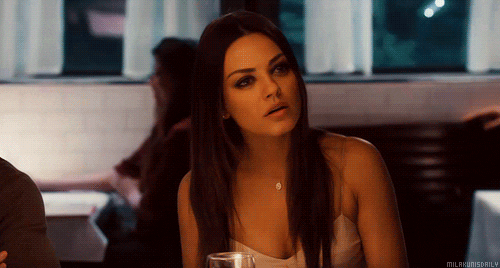 Did I enjoy this story? Not really. I felt disappointed. It felt as if someone was being pretentious and talking to down to me. I am very glad I chose to borrow this from my library rather than purchase a copy for myself.