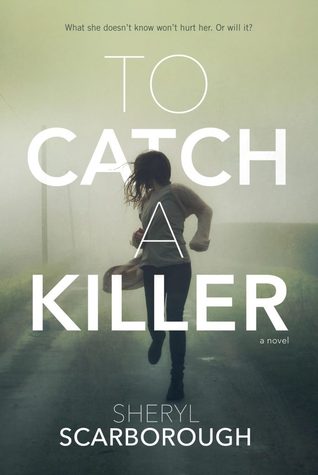 I have been hooked on thrillers lately. I want to read all of them. I found this story while scrolling through my OverDrive app and thought it looked interesting. I'm sad to say this story left me wanting more.
Erin Blake gets a certain type of response when people hear her name. Her mother was murdered when she was just a toddler. In fact, she lived with her mother's dead body for three days before she was found. Growing up with that type of… history… means people know who she is. Now a teenager, all Erin wants to do is find her mother's killer and discover who her dad is. Both are mysteries that haunt Erin everyday. All of that takes a backseat when Erin is thrust into the police spotlight as one of Erin's teachers is discovered murdered in her own home. Some of the clues point to Erin as the killer. Erin has the forensic knowledge and tools to set out to find the real killer and maybe even solve some cold cases along the way.
I fancy myself a hardcore crime show junkie. It is a guilty pleasure I indulge in every chance I get. I think that is why this book appealed to me. Sadly, it did not live up to the hype I had built in my head. I felt there was very little mystery and/or suspense so I was sort of bored as the story progressed. Call me crazy but those are two key factors a writer needs to make a good thriller, right? Thought so. They were sorely lacking and as a result it felt like a ho-hum whodunit. The way the teens stumbled upon the clues felt like I was reading a Scooby-Doo mystery – far too easy and right in front of their faces. A lot of the facts and discoveries that were key elements to the murder felt as if they were only mentioned when it was convenient to keep the story moving. They were never talked about before that specific point in time. There were so many red herrings that it almost gave me whiplash. In the end, it felt predictable and not surprising at all. I did like the forensics in this story but I don't think it was enough to keep it afloat.
While the plot itself felt a little underdeveloped, I liked the cast of characters. At times I felt there were too many characters. I did get confused as to who was who but they all filled a role within the story. While Erin did have her girl squad, there was the dreaded romance sprinkled throughout. This was not instalove but pretty darn close. While Erin is being looked at for murder and trying to solve crimes, she feels it is the perfect time to go all ga-ga over the cute and popular boy from school. Seriously? Romance had zero place in this story. There was no way I was going to board that ship.
While I stayed with this story until the end, it left me wanting so much more. It fell flat because of the items I pointed out above. I felt no thrill or suspense during this entire book. If there is a sequel, I may pass on it. It had so much potential and it sort of breaks my heart that it flopped the way it did. Do not go into this expecting a thrilling page turning mystery because that will never happen. If you want to learn about procedural forensics, then you will enjoy this book.