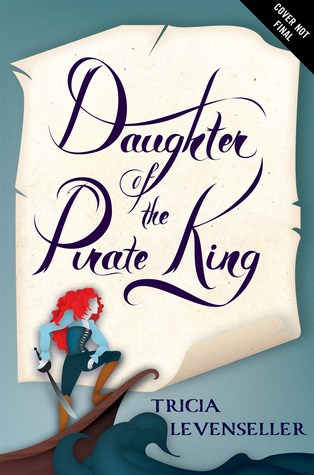 Who wouldn't be excited about a female pirate story?! That's what immediately caught my attention! I didn't care about the overall story, I just wanted to read about female pirates. Let me tell you what… I was not disappointed. This story was great!
Short recap: Alosa, a famous pirate captain, allows herself to be captured by her enemies in hopes of finding the map that will lead her to a hidden treasure trove. The one obstacle she didn't prepare for – Riden. Will she let this handsome sailor distract her from her mission?
I tore through this story. It was gripping, action packed, witty, and delightful. Alosa's character really brought this story to life. She was amazing! Honest, fearless, daring, and resourceful. It seemed there was nothing this girl couldn't do once she put her mind to it. Yeah, that sounds cliche but it is true. She knew in her heart of hearts who she was and that was enough to keep her going. I wish I had confidence like that. Riden's character was just as good! He was well thought out and developed. Plus, the banter between him and Alosa was marvelous. It was just so well written, as was the romance that developed between the two. They have a wonderful slow burning type of romance that keeps you turning the pages to see what happens.
I loved the way this story was written, it flowed so well. Everything from the plot twists to the world building was so well done. Before I knew it, the story was almost over for me and my heart sank. I wanted to stay in this world just a little bit longer. The author did a heck of a job setting up for book two and I cannot wait to see what adventures these characters go on next.
Pretty sure I don't have to tell you that I really did love this book. It surprised me at how good it was. It made me want more YA pirate stories. I highly recommend this to everyone, especially for those looking to read a great adventure read. Please, add to your TBR if it isn't already there.