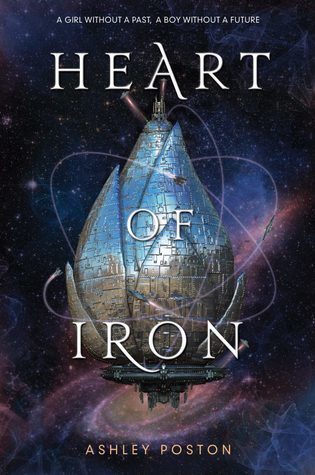 Y'all…. this story. HOLY SMOKES. I'm not sure the world is ready for this powerhouse. Anastasia meets Firefly but I'm telling you – Poston nailed this one. She knocked it out of the park. This will leave you screaming and yet begging for more.
Short recap: Ana and her robot, D09, know no other life than being an outlaw on a scoundrel ship. They were picked up floating through space and have no memory of where they came from or who they really are. Ana wants nothing more than to save D09 by fixing the glitching of her illegal Metal. With the help of the space pirates that saved her, Ana embarks on a very dangerous quest to find a long lost spaceship that could hold the answer to saving her beloved best friend and companion. Nobody could have predicted the events she sets in motion by going after this infamous ship.
I'm still reeling from this story and I read it months ago. This was everything I wanted in a sci-fi space pirate story and more. There was action, adventure, lies, betrayal, humor, romance, and  unforgettable characters. From the very beginning of the story, I was hooked. Ana and D09 were brilliantly written. Immediately I had a soft spot for their Anastasia-ish backstory. Ana had no memory of her life before being picked up and therefore only knew the life of being a part of a ruthless pirate ship. Her absolute devotion to D09 was heartbreaking. This girl would do absolutely everything for the metal boy she loved, and D09 had the same feelings. I never thought my heart would break so much for a metal being but it did. If that doesn't give you an idea of how masterful Poston is with words, I don't know what will. But rest assured that Ana and D09 are not the only characters that will steal your heart away… enter Jax and Robb. I am not going to give anything away with these two but just prepare yourself for these two. Jax is one of the last of his kind, someone that can read a person's future by touching their skin… hence the reason he always wears gloves. Robb is royalty and quickly discovering that everything he knew about his life and the life of his family may not be what he was raised to believe it is. I cannot say enough about how much these characters found a place in my heart with their wonderful development and growth. Where they started out at is not where they ended up.
The pacing, plot, and world building blew me out of the water. It was so action packed and engaging that it was over before I wanted it to be. You want twists and turns that you never see coming? This book has it. This world Poston created was rich and diverse that I truly felt I was in the story with the characters. But that ending though… that ending had me screaming! I hope Poston is ready for people to love and hate her at the same time because it is going to happen.
This review has been a struggle for me to write because I adored this story so much. When I have such strong love for a story, I feel as if I fail at properly expressing my thoughts without giving spoilers away. What I am trying to say in my review is this: read this story. You want to read this story. It is set up perfectly for a sequel and there is no doubt Poston has to continue this story. When it is announced, I'll be one of the first to preorder. I need more Ana and D09, Robb and Jax. I need these character like I need air.