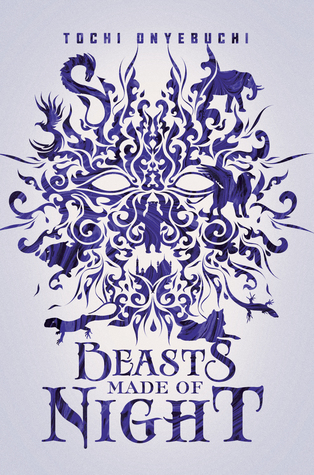 This had been on my radar for a while before it became available through my library. Once I started it, I quickly discovered that it was not for me and I DNFd.
Short recap: I'm going to guess here. The MC is a magical person who is able to "eat sins" of people before they die. As a result, they are branded with a tattoo-like image on their skin.
That still sounds like a great premise since this story pulls from Nigerian storytelling and mythology. I just wish I could have connected to it or even gotten into it. Instead it never grabbed my attention. I found my mind wandering as the story continued, zoning out more and more. That is when I decided to DNF and cut my loses. The actual story telling is what caused me to not pay attention. I think I know what the author was trying to accomplish but I'm not entirely sure. The writing style itself lacked a sense of structure. Everything felt choppy and forced, nothing was actually fluid.
I couldn't figure out the actual plot of the story so how could I force myself to sit through the entire story if I didn't understand what it was all for. The characters were not explained or properly introduced. I know that the MC is a person named Taj but that is all I really know. I don't know anything of substance about him and that bothered me.
This will not be a super long DNF review, but you get the idea of why I stopped reading. I tried so hard to listen and absorb what was going on but it didn't work for me. This story did not work for me. I never connected, the plot and pacing were bad, the characters were nothing more than cardboard cutouts. If you read this story and liked it, please let me know! I am not trying to trash on the book, I'm just pointing out why I walked away from it.