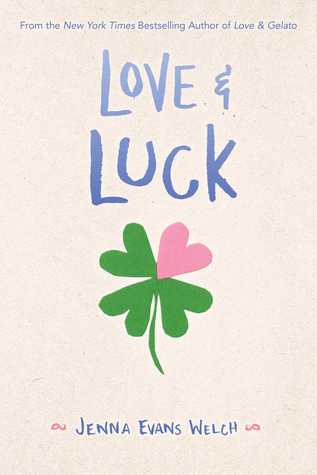 I was hesitant to pick this novel up as I did not jive with Love & Gelato as much as other readers did. I struggled with the overall story of the first book, not completely connecting to characters or actions of said characters. I am happy to report that I really enjoyed the second book more than I thought I would. More than anything it made me want to visit Ireland.
Short recap: Addie is trying to get over a painful breakup and her family's trip to Ireland comes at the perfect time. Well, she is actually in Ireland for her aunt's wedding but she is given permission to travel to Italy to visit her best friend, as long has her brother, Ian, comes along. The only problem: they are not getting along. Her brother has secretly planned a separate trip without her. The local friend her brother is taking this trip with encourages Addie to tag along for the first part, but what really happens leads down a path nobody saw coming.
The number one theme I picked up in this novel was that of love, friendship, and family – with family being most important. I was so thrilled that romance was not forefront and trying to overshadow what was taking place between these siblings. It did drive me a little crazy that they kept hinting several, several times about a specific event that happened to Addie. Said event was not actually revealed until nearly the end of the book. Personally I felt this was a missed opportunity by the author. She could have used this story to talk about the negative side of that event taking place, how to handle it properly, and other necessary advice. Instead, it felt brushed over. That did not sit well with me. Other than the siblings constantly – and I do mean constantly – bickering/fighting about this one event, it was an enjoyable read about how siblings do need each other.
The characters themselves were okay. In the beginning of the story, I could not stand Addie. She came across as a petulant child who cried and whined when she didn't get her way. I almost put the book down and walked away. It was just too painful at times. The end of the story did explain why she acted the way she did, but again – missed opportunity by the author. Plus, I didn't think the character needed to be that immature. Ian was okay as well but he was also standoff-ish and brooding for no real reason. I guess most teenage boys are but he was just so extra when he did not need to be. Ian's friend was a nice addition but he didn't do anything for me. He felt like he was there out of convenience. I kept waiting for him and Addie to start making out. If that had happened I really would have DNfd the book.
While most, if not all, of this story takes place in Ireland, I never truly felt like I was there. The characters hit the main touristy places and have "adventures" in said places, but that was it. I didn't feel like I learned anything about cultures or customs that haven't already been relayed in other books/movies/tv shows.
Overall I really did like the story, but I had minor issues with parts (stated above). I liked it so much better than the first story. Would I recommend? Sure. Do you need to read the first book? Nope, not at all. There are small references to the first book but nothing substantial. Not reading the first book should not stop you from picking up this one. If you have read it, let me know your thoughts. I'd love to hear from you.