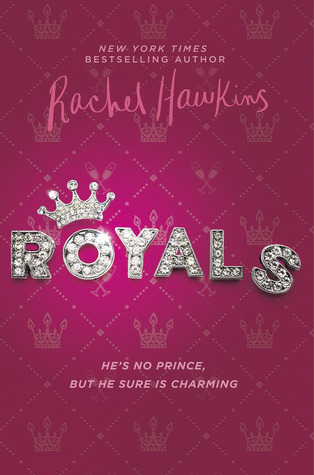 This book was so much fun to read! I'm only sorry I didn't read this sooner.
Short recap: Daisy has been thrust into the spotlight because her sister is marrying the Prince of Scotland. No big deal, right? Wrong! Daisy soon discovers that everything she says/does/wears/etc is game for photographers and tabloids. Everything that comes out in the papers must be met with a PR team and a game plan. That means Daisy has to be on her best behavior and that the Prince's (hot and single) brother is off limits. What is Daisy going to do?
This story opened my eyes to quite a few things – especially what it must be like to be in the spotlight. I haven't ever experienced anything like that so it was entertaining to read about it. Daisy was such a flawed and realistic character. She had so much snark, whit, and real emotion behind her. Truth be told – I wanted to be friends with her. She seems like the kind of person I want to hang out with. She tried so hard to make everyone happy and stay true to herself, that could not have been easy. And it wasn't! She was constantly at war with herself. I won't go into a lot of detail about the rest of the cast of characters but know some are delightful, some are wicked, some will surprise you, and some will melt your heart.
In true Hawkins fashion, there is romance involved. This isn't just any romance, it is the really good slow burn kind of romance. The kind that you know is coming and you know is going to be big and you start to get impatient (in a good way) because you are ready for it to happen. That's all I'm going to say about that. 🙂
While I've said all of these marvelous things about the story, the ending felt rather abrupt. But never you fear! There is now a book two in the works! So while this book's ending felt rushed and not explained, I feel it will all be taken care of in book two. Hooray!
This book came out right in time for the actual royal wedding of Meghan and Harry (of course I woke up early to watch!) and it made the book that much sweeter. If you have been on the fence about this one, please give it a try. This is me gently pushing you to the side of the fence that prompts you to read it. Once you do, come back and gush with me.