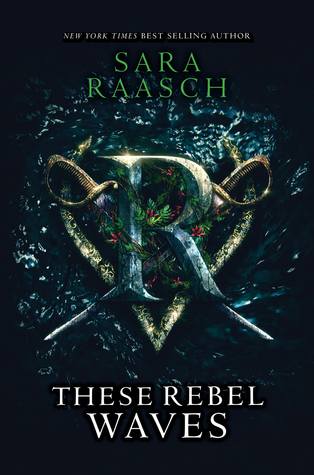 Que the sad noise because I'm not a fan of writing DNF reviews. They certainly happen to most readers and there is nothing to be ashamed of. I did not click with this book as I always say that not ever book is for every read. I gave this book two chances to win me over – in both print and audio – and it failed both times.
I won't give a short recap because I am not sure what this book was supposed to be about. It was blurbed to be about gay pirates on the seas, but I am here to say there were no gay pirates nor were there seas. Nearly everything took place on land so that should tell you something.
One of the biggest reasons I chose to DNF at 35% because it was dry and boring. There was nothing engaging about this story. There was no sense of urgency, no sense of danger, no battle that had to be won.  Instead, the big topic seemed to be around magic. Well, if that was really the point of the story, why have a cover that screams PIRATES and THE SEVEN SEAS instead of something magical? Regardless, it never clicked with me and I quickly – and I do mean quickly – gave up caring what the bloody hell was going on. It could have been royalty bickering about what was for lunch for as entertaining as it was.
There was mention of gay relationships, which I was very much interested in reading about, but it felt like they were there in mention only. They all fell flat as if they were just a passing glance over a shoulder. They certainly did not add anything to the overall story as the setting of the book had these types of relationships happen every day and they were norm. If they were norm, why make it a point to blurb about it? If they were as common as bread why make a big deal? They were brushed over and felt unnecessary.
What this story was instead was a heavily political book and I do not like reading about politics. There was also a lot of talk around healing some sort of strange Shaking Sickness. This sickness and politics were it. That was not what I signed up for and couldn't stand hearing "Shaking Sickness" uttered every other sentence so I chose to cut my losses and walk away. I'm not sorry I did but I will not be continuing this series. It wasn't bad but it felt like false advertising and it did not fulfill the promises made by the blurb.