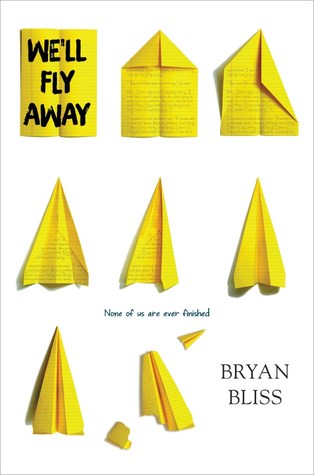 I have been struggling with what to write for this book as it is important. I'm still not ok.
Short recap: Luke and Toby are two best friends did not have an easy childhood. They were always looking out for each other, doing their best to protect the other when their parents did not. When they get older, everything changes. Luke fights to keep his dreams on track while Toby gives in to the horrific lifestyle similar to what his father chose. Can these two be enough to save each other?
This book was nothing short of raw, powerful, gritty, real, and heart-breaking. This tore my soul to shreds. The events that transpired in this story are things that should never have to happen to anyone, yet they do. That is what stood out so much to me. The events within this book felt believable.
The way the story was told in such a unique way. It was told in both letters written to Toby from death row, and also from shared events between the two. It felt like a new take on the standard method of "before and after". This added an additional depth to the story that could not have been reached any other way.
This is not an easy story to get through, but one that many important topics. Several, but not all, are child abuse, poverty, and drug/alcohol abuse. The author did a wonderful job of expressing and discussing these topics in a way that was not so much relateable but believable and impacting. The way these two boys kept dreaming of a better future, of a way to just keep going, was downright inspiring.
Y'all, I am struggling to properly put into words just how great this story was. The characters are deeply flawed yet wonderfully complex. The story itself moved with grace and beauty while never loosing the interest of the reader (me). The hard topics were raw, gritty, and necessary. Stories like this don't come around too often. This was a brilliant reminder that life isn't as perfect as we or anyone portrays them to be. Everyone is battling something so always try to be gentle.
If you have been wondering about this one after seeing it on the shelf, I'm here to be that extra nudge that pushes you towards reading it. This is a story you won't soon forget.