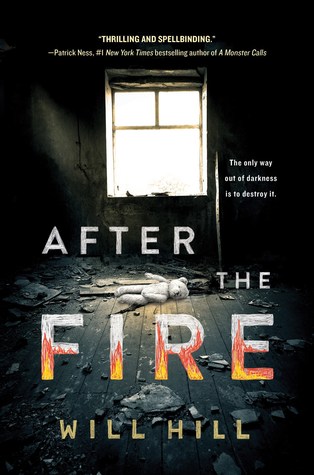 Do not let the cover of this book fool you. This is a powerhouse of a story, one that will stay with you for a very long time. This is a novel that I wish everyone would give a chance because it deserves the attention.
Short recap: Moonbeam is struggling to process what happened and accepting the fact that she was in a cult. She and the other kids are in a hospital/care facility after the fire. They are closely monitored and question by trained physicians and even law enforcement about what took place in the compound, but most are tight lipped. Moonbeam finds the courage to speak the truth about the events leading up to the fire. Does she have the strength to admit her part in everything? Can she confess to what she really did?
Once I started this book, it never left my mind. When I wasn't reading it, I wanted to be because I had to know what happened. Everything about this story was masterfully done. The pacing, the plot, the character development, the arcs, all of it. Reading Moonbeam's POV constantly gave me chills as her take on events was eye-opening. She was only a small child when her mom brought her into the cult so she grew up thinking their way of life was normal. Only after being there a few years did her mom realize what a mistake that was. In an effort to save her Moonbeam, her mom left to try to find help. Only, she never came back. Moonbeam spent most of her teenage years as a promised wife to the leader. That didn't mean Moonbeam had it easy. The things she and the other kids had to go through was nothing short of pure torture. The way Moonbeam told the events of what happened had me transfixed. I quickly became obsessed with the story and the need to know what happened. At the same time, I almost did not want to know what happened because some scenes were horrific and terrifying.
While I could continue to go on about how utterly amazing this story is, I really want to give you enough of a tease to make you want to read it. There are parts of the story that made my skin crawl and made me want to do harm to adults, but the entire story made me want to fight for Moonbeam. I wanted to hug this girl and let her know everything would be ok. She was subjected to a level of hell that nobody should witness. But she came out on the other side so much stronger than she realized she could be.
I don't want to give much more away. I'll say it again though – everything about this story is magnificent. The characters were deeply flawed and wonderfully complex, the story had so many twists and turns that I never knew what was going to happen, the pacing was perfect and it made the story fly by. I finished this in a matter of a day or two. I just could not put this one down. I still cannot get over how much this story affected me and I mean that in a good way. This will say with me for a while. I do hope you will check it out.